Faster and easier joining of counter top using hidden
zipbolt
tm
mini 100 connectors.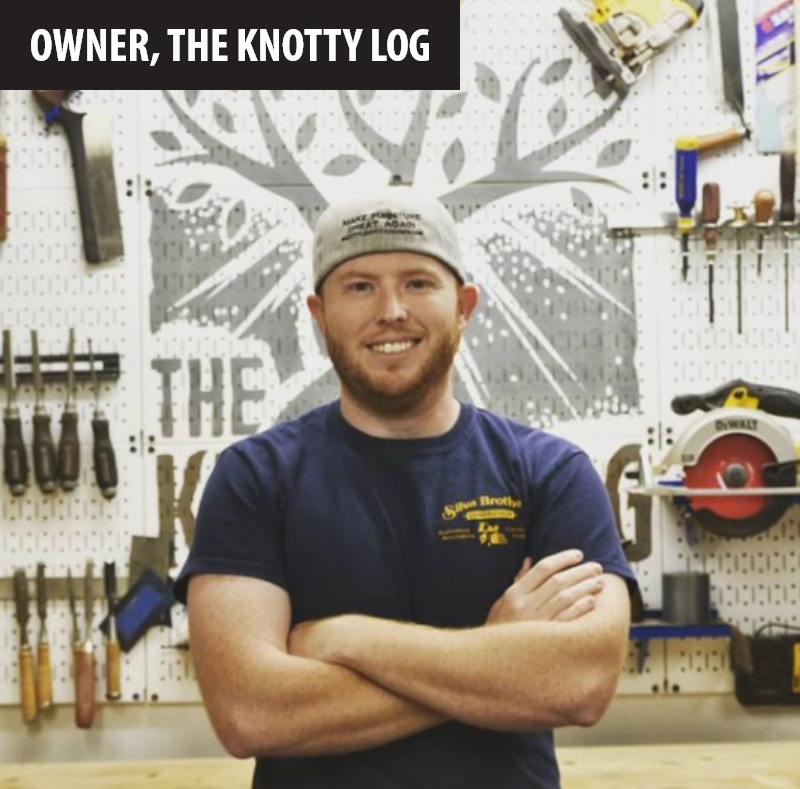 Brad hubbard
Carpenter
Air force veteran, residential and commercial furniture maker
Building and L-shaped epoxy bar top. Brad was looking for some simple connectors that could be easily join the counter tops on-site by his customer out of state Initially, he considered using some of the standard countertop bolts, but concluded they are of inferior quality for a $5000 bar top.
As per his requirement, we recommended several the ZIPBOLT 100 MINI as these connectors are specifically made for this application.
Located in Augusta, GA | Phone: (762) 585-4941
Before you guys get to see the finished pictures of this bar top I must show you a cool piece of hardware that I got to use to connect the two pieces of it together.
@knappconnectors sent me a bunch of their Zip Bolts to test out. These are pretty clever little pieces of hardware since they tighten with an allen wrench versus a traditional countertop bolt. The geometry of the connector also reduces the chances of shearing off the wood between your edge and the bolt.
A quick jig to help with making the mortises consistent on both pieces is all you need. This process took a total of 2:30s to complete.
KNOW MORE ABOUT BEAD WORK
Each piece is masterfully crafted with a focus on every single detail (even the parts you never see!) We put emphasis on selecting the perfect materials to bring out the heart and soul of a piece of furniture. We highlight the natural beauty of wood and its organic characteristics. Nature is the greatest creator of beauty and we use that natural creativity to build something spectacular for you. Click below to see our latest pieces of furniture!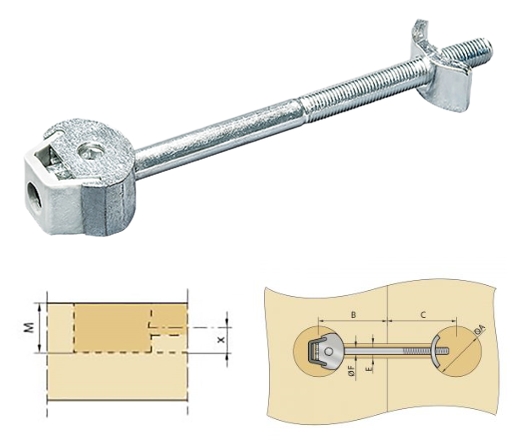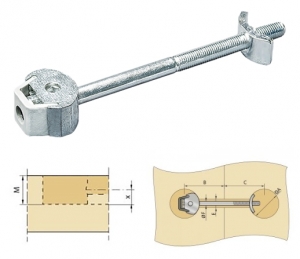 – JOINT CONNECTOR FOR COUNTERTOP FROM 5/8″ (16 MM) WITH METAL HOUSING
The ZIPBOLT™️ 100 MINI is our thinnest version and should be drilled 13 mm deep with a 25 mm diameter drill. It can be used from a board thickness of 16 mm to 20 mm. The breaking loads of the metal housing are also 100 kg and the breaking load in pulling direction is as well up to 60 kg.
The ZIPBOLT™️100 MINI can be tightened simply using a #4 mm or 5/32″ Hex Key.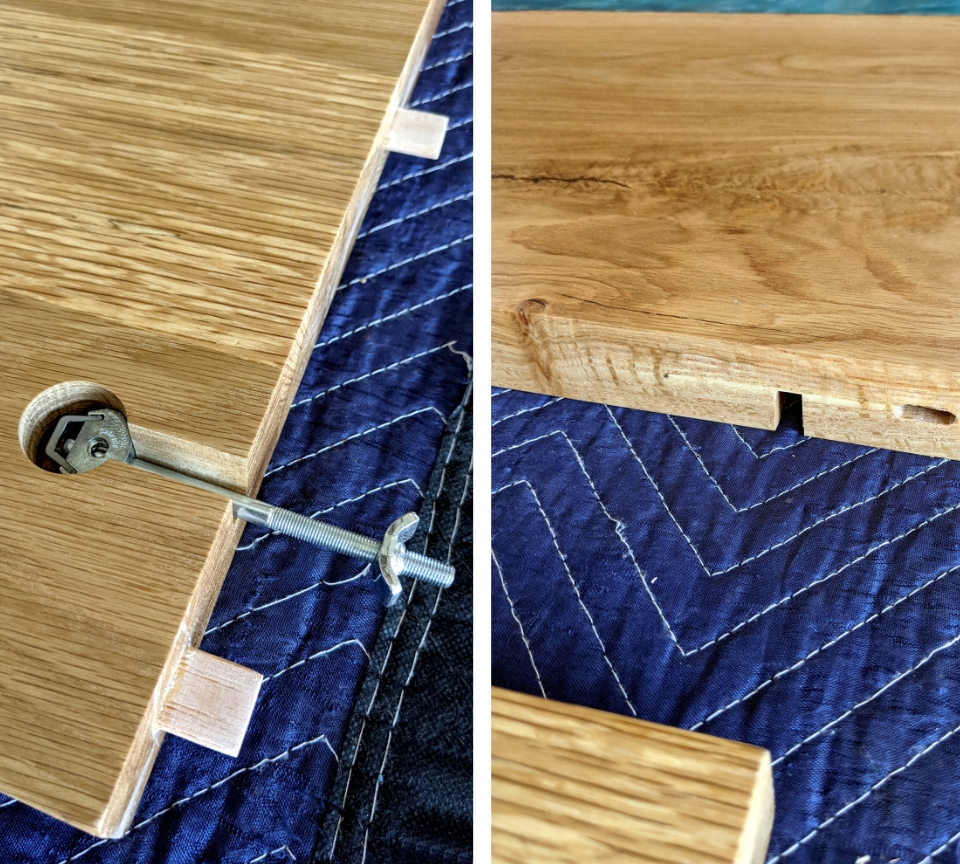 The ZIPBOLT™️ connector is a practical and innovative solution as a countertop, worktop, and frame connector. The ZIPBOLT™️ completely eliminates the difficult and time-consuming use of a screwdriver needed for conventional connectors and fasteners. ZIPBOLT™️ requires no additional tightening while the parts are connected. Tensioning tools often cause damage and a considerable amount of extra work – this is not necessary when using the ZIPBOLT™️. The fastener connects and holds the components in position; easy disassembly is possible at any time.
The connector consists of a threaded rod, which has a metric fine thread and ensures an optimal force transmission – combined with a force-transmitting gear drive. The mounting of the connector is very fast; it is easy to install with a cordless drill or even a hand-held screwdriver. With these tools, the processor can quickly tighten the components together. One-hand mounting is also possible. Countertops and frames from 5/8″ (16 mm) to 1-1/2″ (38 mm) board thickness can be connected in just a few seconds.
FAST AND SIMPLE ASSEMBLY
Items can be flat packed, shipped, and assembled on site
Easy to install with a cordless drill or hand-held screwdriver
Reduces labor and equipment cost
DEMOUNTABLE
Can be disassembled and reassembled at any time
VERSATILE
For board thickness from 5/8″ (16 mm) to 1-1/2″ (38 mm)
Used with all wood and board materials
Great for RTA furniture